hvac duct manual folding machine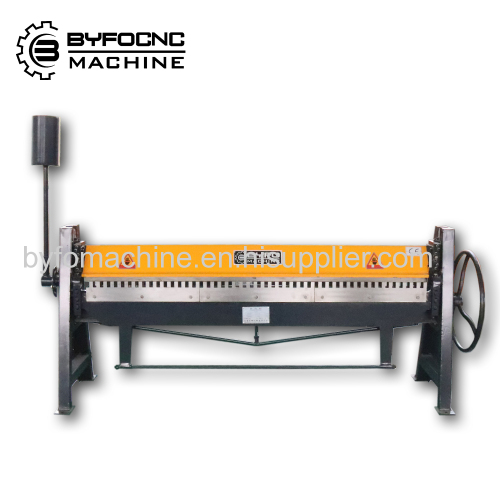 Performance Features:
Byfo hand sheet metal bending machine is of all -steel welded construction. Simple construction with good appearance. It is easy to operate,with low energy consumption.
Our hand folders are of many types and incorporate with all the outstanding features.
The advantage is that both its up and down movements can be adjusted.They can process workpieces
according to the customer's requirement, and can fold sheet into a box/pan with four sides.
Hand folders are suitable for duct making, metal box forming and pan processing and can be used on the site
Main Technical Parameters:
| | | | | | |
| --- | --- | --- | --- | --- | --- |
| Model | The Smallest fold angle | Weight (kg) | Thickness (mm) | Maximum machining length(mm) | Outline dimension (mm) |
| TDFH1.5*1500 | 45 | 550 | 0.3-1.5 | 1500 | 2180*800*1320 |
| TDFH1.5*2000 | 45 | 650 | 0.3-1.5 | 1500 | 2680*800*1320 |
| TDFH1.5*2500 | 45 | 700 | 0.3-1.5 | 1500 | 3180*800*1320 |
| TDF1.5*1500A | 45 | 450 | 0.3-1.5 | 1500 | 2180*800*1320 |
| TDF1.5*2000A | 45 | 550 | 0.3-1.5 | 2000 | 2680*800*1320 |
| TDF1.5*2500A | 45 | 600 | 0.3-1.5 | 2500 | 3180*800*1320 |
| WS-1.5*1300B | 60 | 400 | 0.3-1.5 | 1300 | 1980*800*1320 |
| WS-1.5*1500B | 60 | 450 | 0.3-1.5 | 1500 | 2180*800*1320 |
| WS-1.5*2000B | 60 | 550 | 0.3-1.5 | 2000 | 2680*800*1320 |
| WS-1.5*2500B | 60 | 600 | 0.3-1.5 | 2500 | 3180*800*1320 |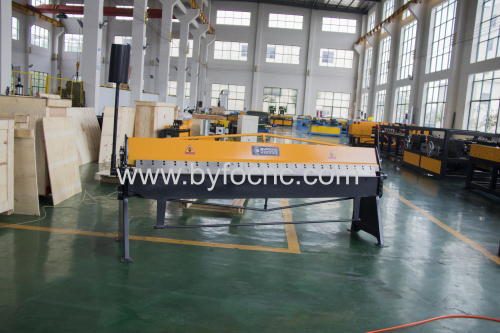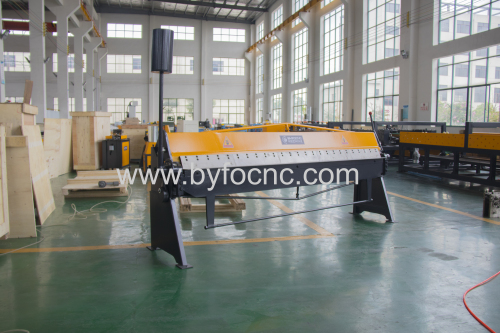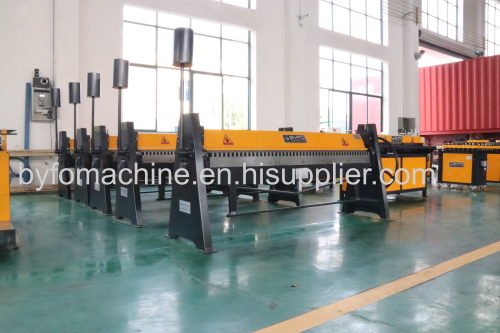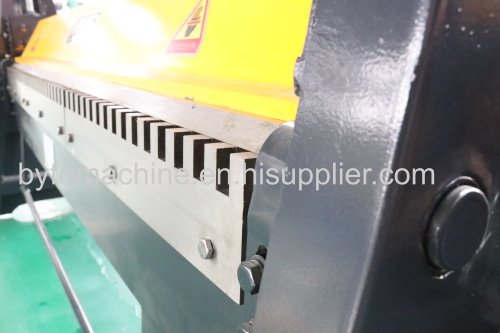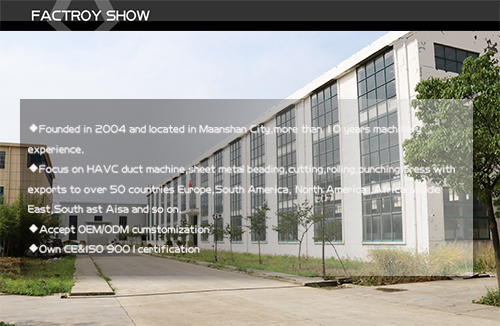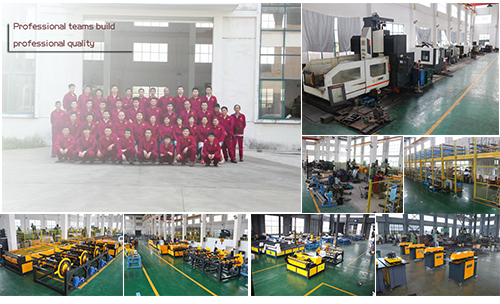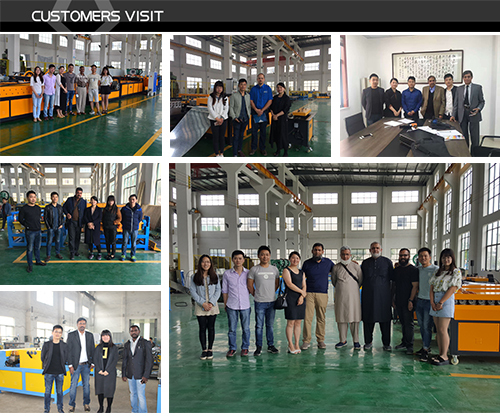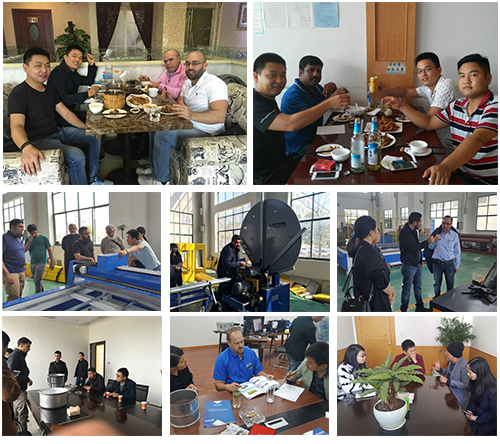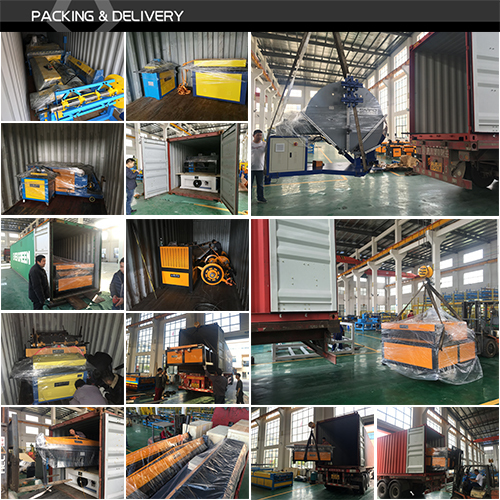 1.We are a factory of HVAC duct machines and related machines.
2.3 years warranty,100% QC inspection Before Shipment.
3.Response in 2 hours,provide solution in 1 day.
4.Payment: T/T,Western Union,MoneyGram,LC
5.Delivery Time: within 15 days after get your deposit
6.MOQ: 1 pcs